Held on November 27, 2017, the Symposium mainly includes the following seven aspects: Interpretation of the marketing work of Huazhong Branch of Sinopec Chemical Sales Co., Ltd., summarization of the overall business situation in 2017, and arrangement the work plan for 2018; preparation and analysis of the production and sales of SBC elastomers in 2017; analysis of synthetic rubber products and discussion of off-grade products; customer representatives¡¯ speeches, aiming at the feedback and related recommendations of downstream customers; Customer AAA-level awarding ceremony; special experts¡¯ analysis report on macroeconomic situation; signing ceremony of business contract for 2018.
Mr. Kong Quan, General Manager of Sinopec Huazhong Branch, made a speech and introduction related to company's marketing work.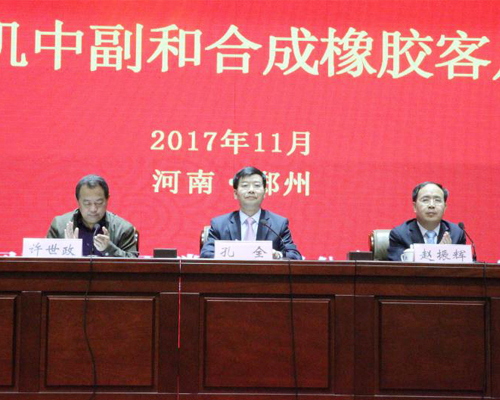 As Sinopec¡¯s high quality partner, DZBH earned the AAA-level Reward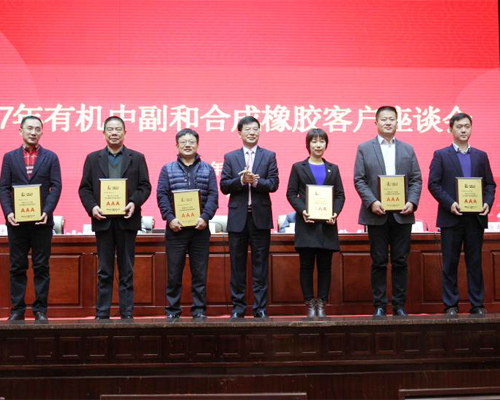 The conference forecasts the prospects of the macro market environment, basic raw materials and synthetic rubber market in 2018.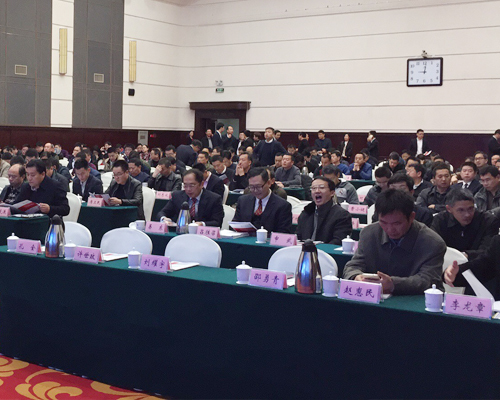 Customer representatives give feedbacks on the products and exchange their opinions. Huazhong Branch answers related questions in detail and propose improving plans for more prosperous future cooperation.